Home based businesses in Malaysia have been around for quite some time. However, the pandemic's recent impact has caused home-based businesses to gain appeal. Now, they are becoming more popular, and for good cause! Given that one can earn money or profits from the comfort of their own home, it is an interesting approach to business. Not to mention that operating a business from home is much safer and less expensive.
If you would love to know more about home based business in Malaysia, keep on reading!
What is Home Based Business ?
Home based businesses are run from people's homes and can take many different forms. Sewing, baking, and babysitting are examples of traditional jobs we often see in Malaysia. Given the current norms, there are even more types to model from. These include dropshipping, e-commerce, marketing, caregiving, content creation, consulting, accounting, and other services.
As long as you have a reliable internet connection, the time, and the right tools, you're all good to work from home in Malaysia. They are relatively simple to set up, and they have practical significance in light of contemporary situations. Take note that different sorts of WFH jobs in Malaysia will have distinct criteria, job characteristics, as well as perks.
Why is Home Based Business Important ?
Home-based businesses may not provide immediate employment for a ribbon-cutting ceremony, but they do provide much more. They are born of local talent and abilities, invest money in the community, broaden ownership of business diversity, and so increase communal wealth and equity. 
They provide unique products and have the potential to fill cities and towns with unique as well as exciting storefronts that are not usually found in every mall. Since they are so entrenched in the community, offering more work from home jobs in Malaysia will help to establish deep roots to help the town, and even the country to succeed in the long run.
As a result, each town can gain and create more employment that expands and remains local for the single reason that every community has access to local talent and skilled workers. In order to enable them to develop into storefront businesses and increase their local revenue, it is necessary to invest in as well as support work from home jobs and the ecosystem they require to thrive.
How Home Based Business Impacts The Household ? 
Home based business has numerous positive impacts on the household, particularly when it comes to time. As we all know, time cannot be bought, so while you do have it, you must make the most of it. 
You have the option to set your own working hours when you own a home business. When to complete work and when to take breaks is up to you. Your work schedule is entirely in your hands. Besides, it also enables you to balance both your professional and personal life.
Also, you are free to spend some time with your family and have greater freedom to handle household responsibilities. For instance, you get to do the cooking and cleaning while running a home business.
Moreover, if you're a parent, being able to see your kids off to school and typically being home when they get back is of the utmost importance, especially when you have school-age children. Additionally, having your office just down the hall makes it simpler to provide care if someone in your household gets ill.
But, as with anything, everything has its ups and downs, including work from home jobs. It all depends on how you manage yourself when running one.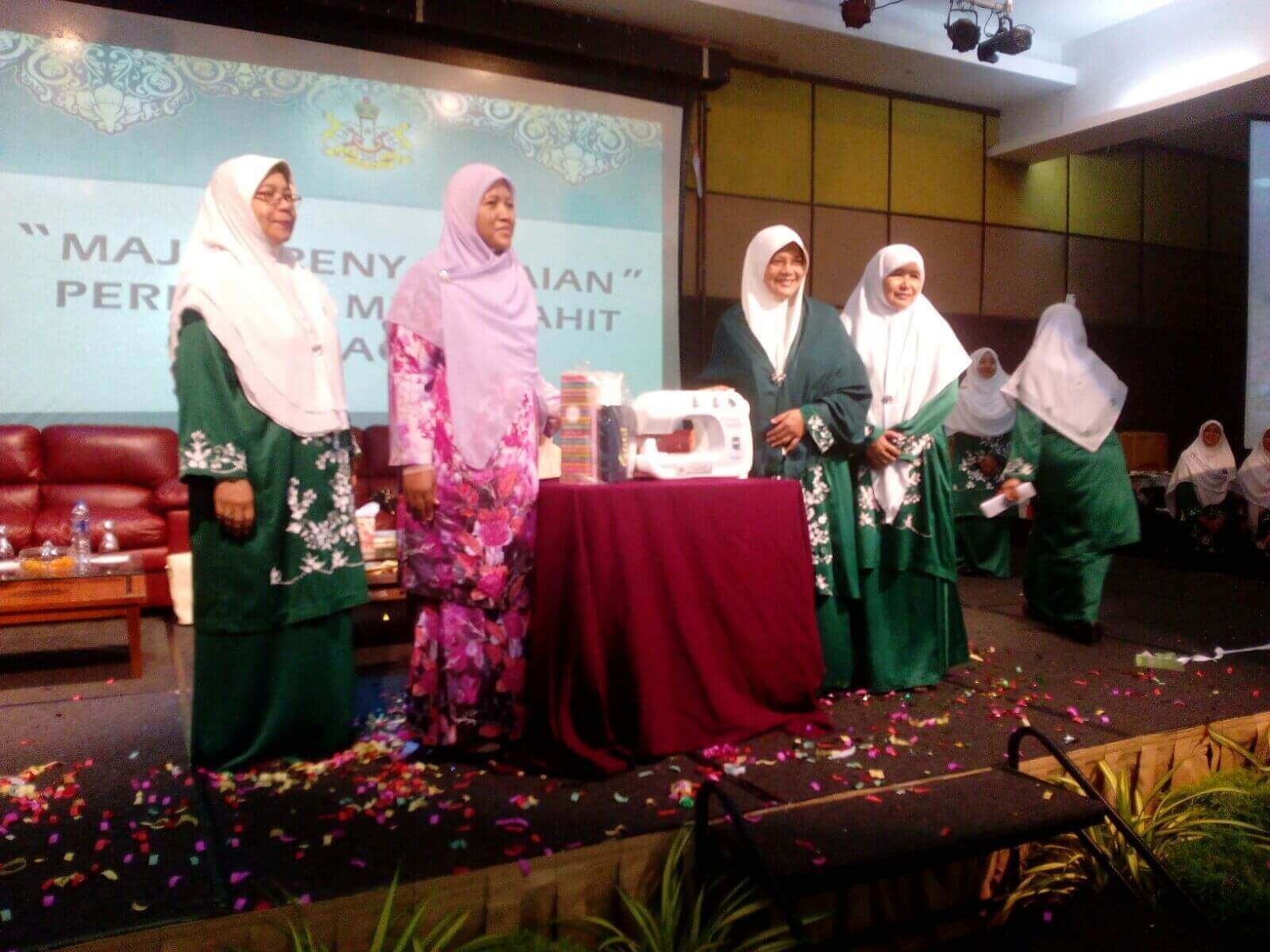 Why Sewing is A Good Home Based Business ?
Sewing is a valuable skill that one should have, and it has a lot of potential to be a work from home job in Malaysia. Sewing and tailoring businesses may be customised for a variety of schedules and lifestyles, making them perfect for parents, single mothers, students, as well as creatives seeking work outside of the typical 9 to 5.
You don't need much space to start a sewing business—just a little spare room in your home. There is nothing greater than seeing the end result of your sewing project with your own hands. Not only will you be able to sew for your loved ones, but you will also be able to earn money from the work you put in. Besides, it is also a low cost business so anyone can start if they wish to do so.
It's not necessary to be an expert in every area. For instance, Damiana established her sewing company, DamianaJun Pakar Tilam Handmade, in 2018 to make mattresses for the little ones and her business has grown bigger now ever since. Besides that, Siti has also started her sewing business in 2021 and it is one of the best decisions she has ever made, as mentioned by her.
Another inspiration you can see is from Asma' which all started with her mother, her little sister who is disabled and the Janome MC500E Sewing Machine. Just try to choose your area of expertise so you know where to start. Whatever the case may be, running a sewing shop can be very profitable. 
Customer Testimonials
As may be seen below, many people have started sewing as a home-based business as it is a great work from home job. Nothing beats seeing the big smile on their faces, and each has a story to share about why they decided to start sewing as a home-based business.
You get to see many inspiring stories on how they started their sewing business here. Single mothers, housewives, businessmen, teenagers, daughters, sons, parents as well as the ones who have retired, all have a passion and love for sewing. It cannot be denied that their sewing business is also becoming more successful from time to time.
The urge to ensure future security might be rather tough when you retire; nevertheless, this should not be a barrier. Like Puan Aliah, she started her sewing business from home three years after retiring, and she claims that it is very profitable for someone who wants to make more.
Furthermore, a home sewing business has demonstrated that a housewife may produce a reasonable salary. Rather than only taking care of the kids and cooking at home without engaging in other hobbies, women can do so much more than that. Puan Mary, for example, devotes all of her spare time to learning and producing sewing art as part of her home based business. Her wish is for women to take advantage of the skills and time given at home.
More can be seen here where Kelantan has brought more sewing entrepreneurs into the Malaysia industry. For those who are in the East of Malaysia, you can meet your inspirations here as well as here too! Go get some tips and tricks on how to start sewing for your home based business.
So, what are you waiting for? If you would love to start a home based business, now is the time.